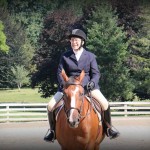 ..
..
Chaps for a Wrangler "Wrangler", is a handsome, 2000, bay, Quarter Horse, gelding. He is super steady and loves his job as one of our core lesson horses. Wrangler is a star on trail rides and loves to be the leader.
..
..
..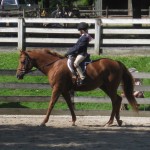 ..
..
The Chestnut Mare "Chessy", defies all stereotypes of a typical chestnut mare and is another one of our core lesson horses. She consistently packs students around the ring for walk/trot/canter/jump lessons and excels in the show ring.
..
..
..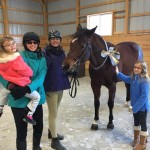 ..
..
Helicity, is an adorable, 2012 bay Thoroughbred gelding. He was adopted from the New Vocations Racehorse Adoption Program by BrownHill in 2016 and purchased in 2018 by the Keenan family. With his puppy dog personality, Helicity is thriving on the attention of these four young ladies.
..
..
..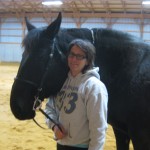 ..
..
In the Black "Sally", is a big, solid 2006 Percheron cross mare. And even though she's big, she's super quiet and gentle under saddle, making her a wonderful choice for beginner adults. Sally was recently purchased by one of our students, Carrie L. and will still be used in our lesson program.
..
..
..
..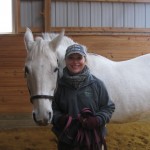 ..
..
By Grace Alone "Grace", is a very athletic, 2004, 15.2 hand, Percheron/QH cross, owned and ridden by Hayley T. Hayley & Grace are very connected and enjoy ground work, their lessons (of course 🙂 ) and some local showing.
..
..
..
..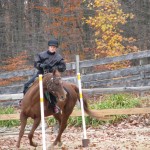 ..
..
Doc, is a chestnut Quarter Horse owned and ridden by Jan H. They have so much fun trail riding, working on barrel racing, pole bending and trail classes. Doc has recently joined our lesson program and is a wonderful addition.
..
..
..
..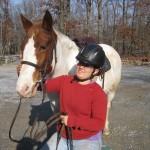 ..
..
Eleanor of Aquitaine, "Ellie", a 13.2, 2006, pinto mare who is about as "bomb proof" as a pony can get. She is a wonderful lesson pony who is sturdy and loves to jump and go to shows.
..
..
..
..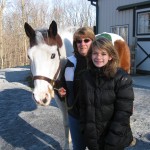 ..
..
..
Mammy's Scout "Scout", is a 15 hand bay pinto who is owned by Eileen F. He is very loved and spoiled by Eileen and her family.
..
..
..
..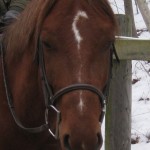 ..
..
Charlie Brown "Charlie", is a 2012 solid chestnut Appaloosa gelding. Charlie was recently purchased by student Caity P. They are enjoying each other and looking forward to some showing this year. We are also able to continue to use Charlie for lessons.
..
..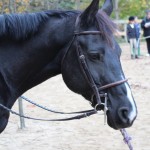 ..
..
Pajou's Pride & Joy "PJ", is an incredible mare. She is a Trakehner/QH cross, who is happy to carry a rider with a disability, a small child or an advanced rider who wants to jump. She quietly trail rides, gives lessons, and is loved by so many.
..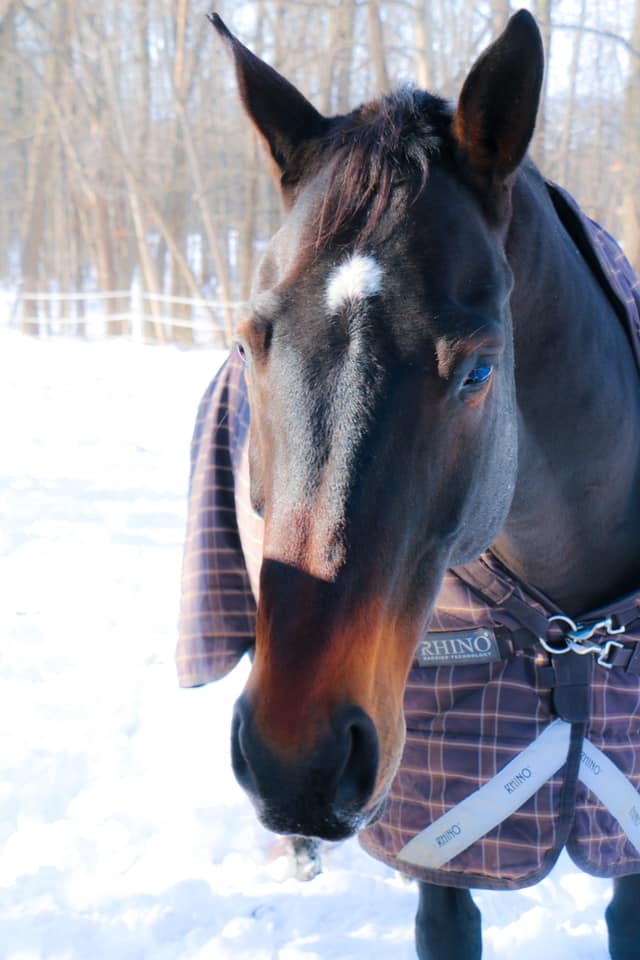 ..
..
..
Mystic Soul "Jitterbug", is an adorable 15.3 hand, 2010 bay Appendix QH. He is owned and ridden by Sherri B. who is loving having a horse of her own.
..
..
..
..
..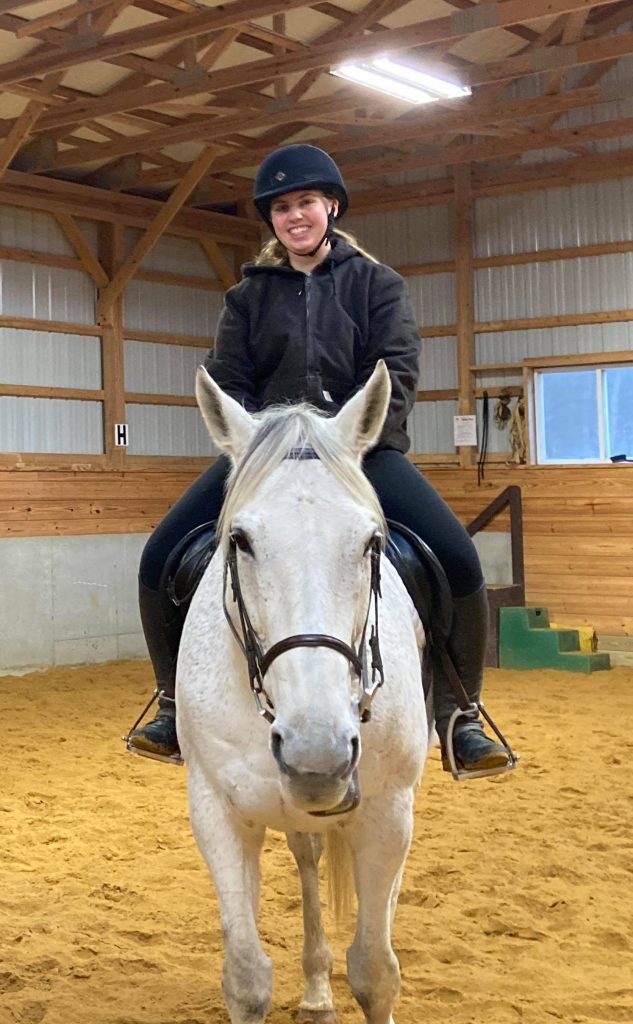 ..
..
Moon Ridge "Moon", is a 16.2 hand, 2010 Thoroughbred mare. She is owned and ridden by Beka H.
..
..
..
..
..
..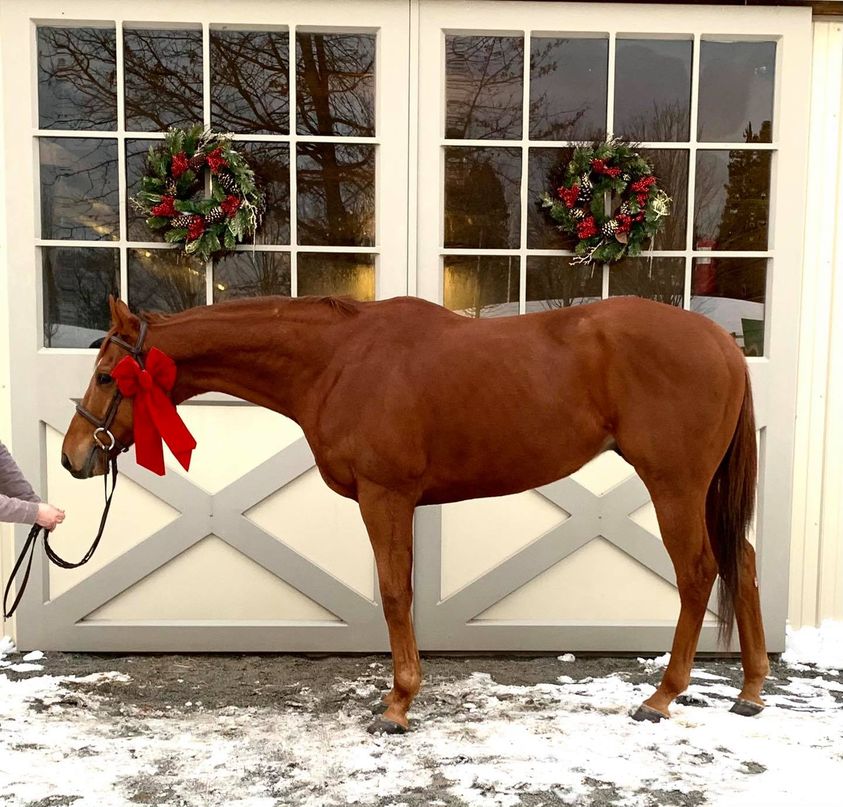 ..
..
Spin Lightning "Spinner", is a sweet 2016 chestnut Thoroughbred gelding. He is our greenest lesson horse, but is learning quickly and is teaching our more advanced teenage riders a lot.
…
…
…
…
Sweet Cream "E-Clair", is an adorable 15.2 hand, gray draft mare. She was rescued from an auction and is the newest member of our lesson program. She shows a lot of potential, but still needs a lot of TLC.