Chaps for a Wrangler "Wrangler",   is a handsome, 2000, bay, QH, gelding. He goes both english and western and is super steady.  Wrangler is a star on the trails, in the ring and at local horse shows.  He is leased by Margaret A.
 Rita,  has been with us since January 2005.   A 11.2h, chestnut pony, she is loved by many children who call her "their" pony.  She carries small children at camps, shows and lessons –  installing confidence every step of the way.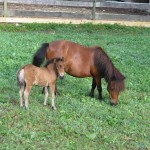 Dee & Lucy
,  Dee (Marystown Cowboys Delight) arrived at BrownHill Stable in January 2013.   She was in foal when we purchased her, we just didn't know it until July 21, 2013 when Lucy arrived.   What a wonderf
ul surprise.  Lucy and
D
ee are loved by all the students and staff.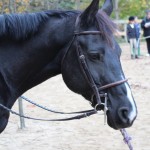 PJ, Is an incredible mare.   She is a Trakehner/QH cross, who is happy to carry a rider with disabilities, a small child or an advanced rider wanting to jump.  She quietly trail rides and has enjoyed going to some local shows.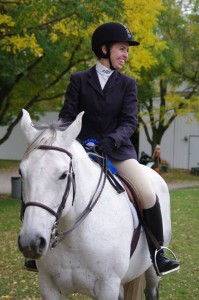 By Grace Alone "Grace", is a very athletic, 2004, 15.2 hand, Percheron/QH cross, owned and ridden by Beka Brown.   She is a little powerhouse and Beka is learning a lot from her.  Beka and Grace enjoy trail riding and showing.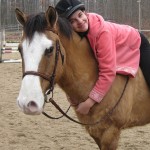 Been there Dun That "Benny",  is  2003, 14.1 hand, gelding.   Benny is super happy, athletic and talented.  He is owned, loved and ridden by Lauren B.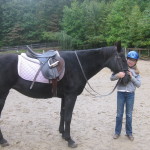 Liberty,  is an aged black mare who packs her riders around the ring.   She has a lot of energy and is great to canter on.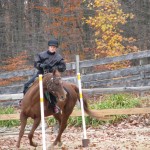 Doc, is a QH owned and ridden by Jan.   They have so much fun together, trail riding, working on barrel racing, pole bending and trail classes.  It is a joy to have them at BrownHill.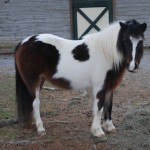 Tumbleweed is the sweetest 11 hand paint mare.   She trucks around the ring with our littlest riders.    She is easy to work with and has great barn manners.  "Tumbles" loves to go to horse shows.   She is used for lessons and leased by Caden N.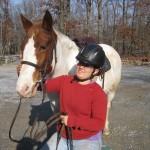 Eleanor of Aquitaine, "Ellie", a 13.2, 2006, pinto mare is owned by the Hartman Family.    She is very steady and loves to go to shows with her rider, Leslie.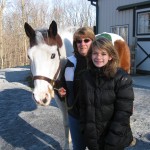 Mammy's Scout "Scout" is owned by the Fennimores. He is a 15 hand, bay pinto who takes good care of both Eileen, Jolie and Alissa.  They, of course, take wonderful care of him!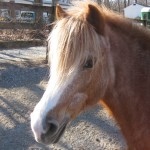 FC Gingerbread Baby "Ginger"   in an amazingly talented, 2007, 11.3 hand, Strawberry Roan, Welsh Pony.  Once you know which "buttons" to push, she's a lot of fun to ride and show.